Attachment Parenting International's Editorial Review Board takes a leading role in shaping new content created within the Publications Team.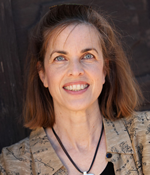 Linda Folden Palmer, DC, has served with API in a number of functions since 2001. She has 1 grown child and is the author of Baby Matters.
Katherine Wilson-Thompson, IBCLC, RLC, is a Lactation Consultant in private practice in Bristol, Tennessee, USA.
API's Editorial Review Board
Lysa Parker (Lisa) received both her bachelor's in education and her master's degree in Human Environmental Sciences specializing in human development and family studies. She earned her designation of Certified Family Life Educator (CFLE) from the National Council on Family Relations in 2004 and was the 2014 president for the Southeast Council on Family Relations. Lysa is also a Certified Educator of Infant Massage (CEIM). 
As cofounder of Attachment Parenting International (API), a nonprofit parent education & support organization, she served as the executive director for thirteen years. Prior to her involvement with API, she was a special education teacher helping children with multiple handicaps and learning difficulties for twenty years.
Lysa has dedicated her life to improving the way children are treated and is a recognized authority on parenting. She is the coauthor of a new book titled Attached at the Heart: Eight Proven Parenting Principles for Raising Connected and Compassionate Children (HCI, 2013) and the co-developer of a new curriculum based on her book. The first edition of Attached at the Heart won the 2009 Book of the Year Gold award from Foreword Magazine. She is a frequent guest on national, international, and local radio and TV programs. In 2014 Lysa was a presenter at a local TEDx event. Currently Lysa is a writer, speaker and parenting consultant in private practice at www.parentslifeline.com.  She is the mother of two grown sons, a stepdaughter and is the grandmother of four grandchildren and lives with her husband in the Huntsville, Alabama area.